UVa offer a big deal to 2023 four-star TE Mikeska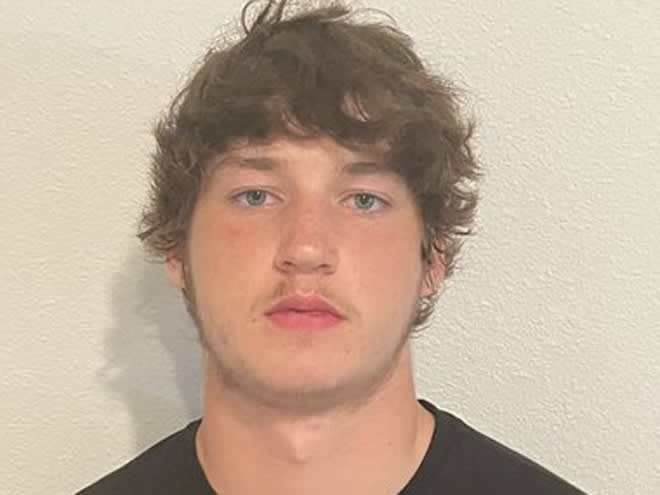 Even having spent most of his life growing up in Texas, Reid Mikeska has been a fan of Virginia football.
The most obvious connection is through his father. Matt Mikeska spent five years with the Wahoos after arriving at UVa in 1989, playing defensive end for George Welsh during the program's early-'90s glory years. The younger Mikeska's grandparents live less than an hour from Charlottesville, and he estimates he's been to UVa at least 50 times. Though he hasn't been back as frequently since the start of the pandemic, Mikeska made the trip as recently as last June for a football camp.
As a junior this past fall, Mikeska blossomed into a four-star tight end prospect at Bridgeland (Tx). Given his family ties to the program, UVa had long stayed in touch. The Hoos ratcheted up their recruitment when the new coaching staff took over last month, culminating in an offer from new head coach Tony Elliott last Friday.
Mikeska told CavsCorner that when that offer came, both he and his dad, who now works for an energy company in Houston, were equally excited.
"Oh, it's definitely a big deal," Mikeska said. "That's where my dad played. That's where I'd always gone as a kid. It's definitely exciting to think about."
By extending that offer, Virginia joined a list of more than a dozen schools to offer the 6-foot-6, 230-pound Mikeska. That list has more than doubled in size in recent weeks, with a steady stream of coaches paying the tight end a visit at Bridgeland since the end of the most recent dead period.
Mikeska's conversation with Elliott, the former Clemson offensive coordinator who was hired at UVa in mid-December, came via FaceTime.
"He just told me they loved my film," Mikeska recounted, adding that the Hoos' coach stressed how much the new staff intends to involve tight ends in the offense, "and they feel like I could come in and make a huge difference in the program early on."
Estimating that he'd grown a few inches and gained 30 pounds in roughly the past year, Mikeska outgrew his previous role as a wide receiver and defensive back heading into his junior year. He played some defensive end and linebacker but most of his focus was on his new role in the Bridgeland offense at tight end.
"It was a high learning curve because we have a pretty advanced offense," he admitted. "I played receiver and safety before that and had to completely forget about that and learn a completely new position."
By midway through his junior season, Mikeska was visiting in-state schools like Texas and SMU. Pitt was the first to offer, in late October. Baylor, Texas Tech and others jumped on in early December, around the same time he was designated a four-star tight end.
Mikeska describes himself as a "do-it-all" tight end, strongest as a blocker but also with strong receiving skills and capable of making plays after the catch. As his junior year went on, he noticed more frequently how his added size "definitely helps dominating opponents."
"As a tight end you need to have a lot of weight, but you also need to stay fast," he said. "I definitely feel it's helped me a ton with the added weight and strength."
Mikeska has already made Junior Days visits to Michigan, Michigan State and TCU in recent weeks. He's got a long list of upcoming visits as well, including Baylor and Texas Tech this weekend, plus Tennessee and Arizona on the horizon. He plans to get back to UVa for a visit this spring.
The three primary factors he's looking for in a school are "an offense that uses tight ends, a great position coach that I really get along with, and a program with a head coach taking it in the right direction with a good culture." With his recruitment recently picking up, Mikeska admits he's remaining patient with the process and in no rush to start narrowing down his options.
"It means everything," Mikeska said. "It's all I ever wanted since I was a little kid. It's a blessing, like a dream come true."